ANDRE TOWLES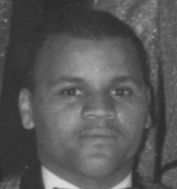 Andre, was the original 5th voice for the stage, T. V. and recording vocal artists known as THE CHRYSLERS. Drey, as he was often referred to, sang with a Falsetto-type voice that was often called a "1st. Tenor" in Soul and Rhythm & Blues music stylings.
One day in the Mid 1960's, the 1st four of THE CHRYSLERS were sitting in a school yard trying to come up with an improvement idea for the group. We heard Drey singing aloud to himself while sitting alone nearly 50 yards away in another part of this same school yard. WHAT A SET OF PIPES!. He was singing his rendition of a new soon-to-be hit song, just released by the Temptations named, "Gettin Ready".
Drey was singing the song in a higher range than the original recording, and booming the volume out without the need of a microphone. This was very unusual for 1st Tenors because their high voices most often lacked the projection of the lower, natural voice ranges. Not Drey, he truly had a gift!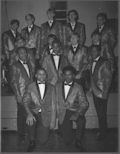 Drey was recruited by scouts for unnamed Motown and unnamed Philadelphia based recording groups. But turned down his chance for 'instant' fame to pursue his fortunes with the then, unknown CHRYSLERS. Drey told the production company that made the offers, "...You sign all of us to a contract or I stay here!". We told Drey he should have taken it but, Drey reminded us, of THE CHRYSLER FAMILY which included THE MONARCHS BAND.
(NOTE: Afterwards, THE MIRACLES & THE TEMPTATIONS replaced their 1st Tenors with Tenors from the same community as Andre and THE CHRYSLERS! Things that make you say, "hhmmmm"!)
Drey left THE CHRYSLERS to serve his country during the Vietnam War just before THE CHRYSLERS recorded their record, "Because I Love You" / "I'm Not Gonna Loose You".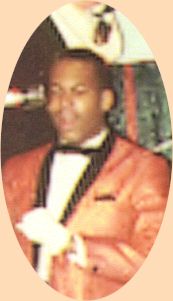 Lamont Davis, an accomplished Tenor himself, recorded the voice and leads on those songs that would have been Andre's parts. Lamont, was so inspired by the camaraderie of Andre and the humanity among THE CHRYSLERS AND THE MONARCH'S BAND, that he gave a stirring, 'tear jerking' salute to Andre when Andre returned home from Basic Training. It was a moment that lasted a lifetime, and solidified the greatness of both not only as Tenors but men of good character.
It is with great personal sadness to inform all that the talented Andre Towles passed away on Friday morning of March 16, 2007 at the young age of 58. Andre had been disabled and in delicate health for several years. Truly, he shall be missed.
Whenever, THE CHRYSLERS found an opportunity to meet in Baltimore, we would visit or gather at Drey's home.
I can honestly say, in my lifetime, I have met few people in any walk of life, that was as honest, forthcoming, and devoted about friends, loves and passions. I lost more than a great Tenor, I've lost an even greater friend.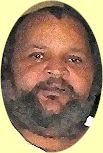 RIP
Love,
Larry Jackson,
Tenor/Baritone
THE CHRYSLERS